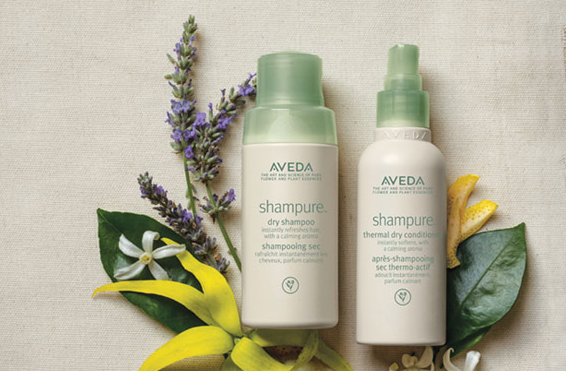 Source: Aveda
When it comes to dry shampoo, Big Freedia (the beautifully coiffed bounce artist turned reality TV star) says it best: "You already know!" You probably understand the benefits of Shampure Dry Shampoo: the way its organic ingredients instantly revive second-day hair (or third…no judgment here). The texture and grip it lends to finer strands, making it equally valuable as a styling tool. The scent…
We could go on and on, but that would detract from this major announcement: Shampure Thermal Dry Conditioner has launched. It's the perfect pair to Shampure Dry Shampoo — and we think it'll soon be your summer go-to. Here's why.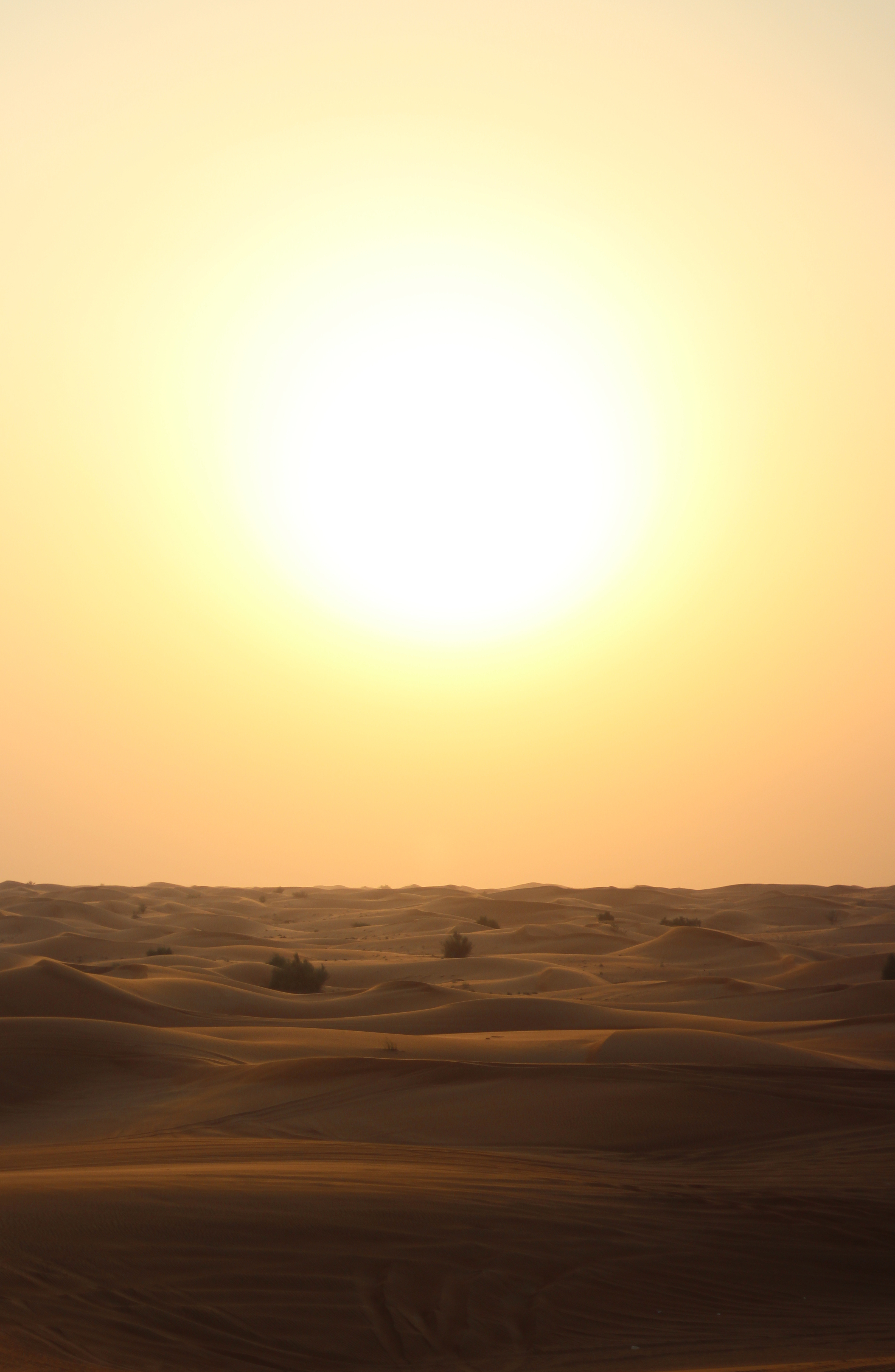 Unsplash | Creative Commons
Shampure Thermal Dry Conditioner is a summertime staple
Whether you're in Chicago, Park Ridge or Green Bay, you know how hot and humid the summer can be…and like it or not, those steamy months are right around the corner. Little known Shampure Dry Shampoo and Thermal Dry Conditioner hack: it's the perfect solution for times when a sudden shower or blast of humidity wrecks your blowout. Slip this dynamic duo into your purse and you'll have the travel-size equivalent of an Indira shampoo bowl.
It restores shine and moisture to hair
Loaded with oil-absorbing powerhouses including cornstarch, tapioca starch and oat kernel flour, Shampure Dry Shampoo leaves hair fresh, fragrant and full of killer volume. However, hair that's been dry shampooed can sometimes look a little matte. And if your hair is prone to dryness, the ends may appear frazzled without the benefit of conditioner on non-wash days. That's where Shampure Thermal Dry Conditioner comes in. Organic jojoba and sunflower oils nourish hair, bringing shine and polish to your strands. Curly girls will be glad to know it's an excellent detangler.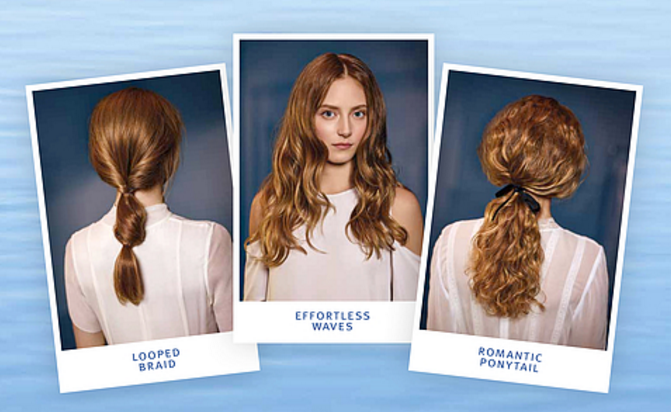 Source: Aveda
It works as a heat protectant spray, too
The beauty of dry shampoo is that it lets you extend your style a day or two — but that doesn't mean you won't need to hit a cowlick with a flat iron or blow-dry unruly bangs into submission. Touch-ups are often part of the deal…and Shampure Thermal Dry Conditioner works overtime in this arena, too. It brings hair back to life by serving as a protectant for heat styling. That means one less product you'll have to apply — and a morning routine that's even more streamlined.
It helps the environment
Shampure Thermal Dry Conditioner is super eco-friendly (and not just because of its organic ingredients or 100 percent recycled packaging). By using this product, you'll actually alter your everyday habits in a way that benefits the earth. How? By dry shampooing and conditioning, you'll reduce your shower time by at least three minutes and save six gallons of water a day, or 2,190 gallons of water a year. That's a major reduction in your consumption of global resources (not to mention your water bill).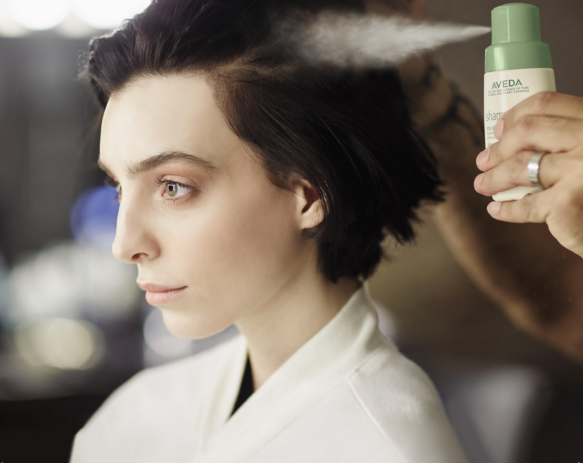 Source: Aveda
Here's how it works
Use Shampure Thermal Dry Conditioner on non-wash days after you use Shampure Dry Shampoo. Start by applying Shampure Dry Shampoo, a powder mist, directly to your roots. Massage it into your scalp, where it can absorb excess oil.
Next, it's time to dry condition. Applying this non-aerosol, fine mist spray is easy: spritz it onto hair, focusing on the mid-lengths and ends. (Your roots, located near the scalp, and its natural oils generally don't require extra moisture.)
And that's it! You and your hair should be good to go — no long shower required. Nobody will be the wiser…except for Mother Earth. Ready to discover the magic that is Shampure Thermal Dry Conditioner? Stop by any of our Indira Salon Spa locations in Chicago, Park Ridge or Green Bay — our stylists are more than happy to share their favorite tips and tricks.
little bit helps.
Comments
comments